VA-MENGOC-BC® BC Meningococcal Vaccine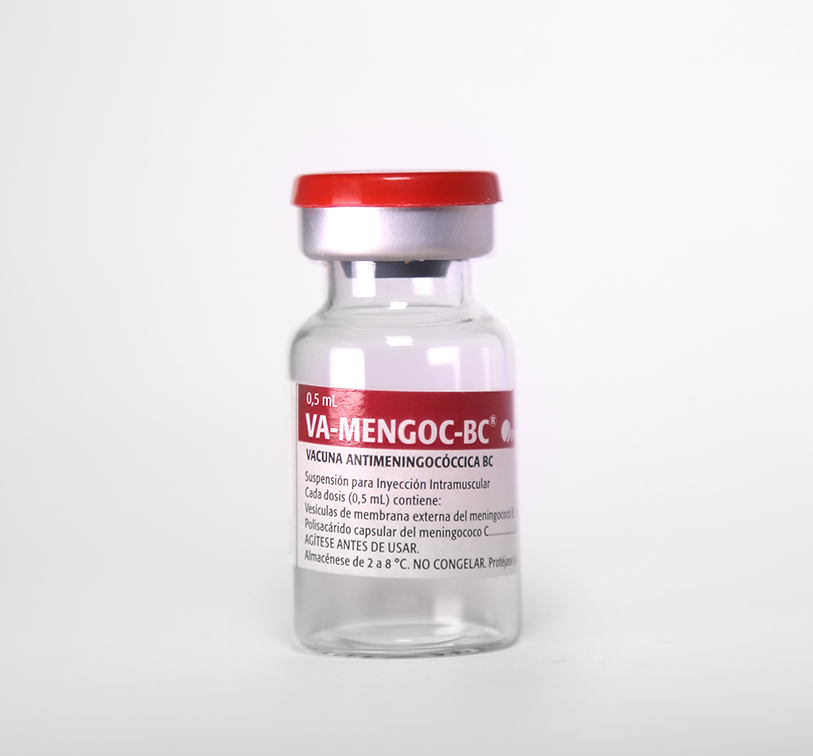 Indications
VA-MENGOC-BC is indicated for active immunization against meningococcal disease caused by serogroups B and C. Its use is recommended from three months of age or older, in residents of endemo-epidemic areas, or traveling to those

areas.

Its administration is advised to people who live in closed communities, such as children's circles, internal schools, military camps, prisons, densely populated areas and in any community where there have been cases or carriers of meningococci from serogroups B and C, being

both exposed to the risk of contracting the disease.
Pharmaceutical form
Injectable suspension.
Presentation
Bulbs: 1, 2, 5, 10 y 20 dose.